Various Ironwork
Ironwork can be used indoors and out. Whether it is for your home or your business, you can look to Best Metal Work in order to produce designs that you will love. Focus on aesthetics as well as functionality with our design team so you have whatever it is that you need.

You may want to have a balcony constructed out of iron, a table and chairs, or something else. If you have looked on the market for something but have been disappointed by the options, allow our team of iron workers to produce something custom for you.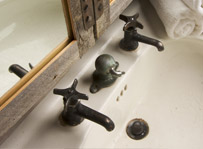 There is no reason why you should ever have to settle on a product. You want something that represents your personality as well as your brand. We will be able to meet with you to hear your ideas and offer up some of our own to create a design you will love. We offer competitive pricing, so you can have something created and do so without breaking the bank.